9:00am Traditional &
11:00am Contemporary
SUNDAY WORSHIP TIMES:
In-Person & Livestream:
9:00am traditional & 11:00am contemporary
The following guidelines are offered as a roadmap for our 2nd return to in-person worship and other gatherings. These guidelines are subject to change as the situation unfolds and will be updated as needed.
IN-PERSON WORSHIP started again on Sunday, September 13! Please join us for Contemporary Worship at 11:00am in the Casual Worship Center. We are excited to announce that our first Sunday back in the Sanctuary will be October 4 at 11:00am!  Registration is

not

required. In the meantime, you can still enjoy both traditional and contemporary worship experiences online: https://broadmoormethodist.org/worship-online/.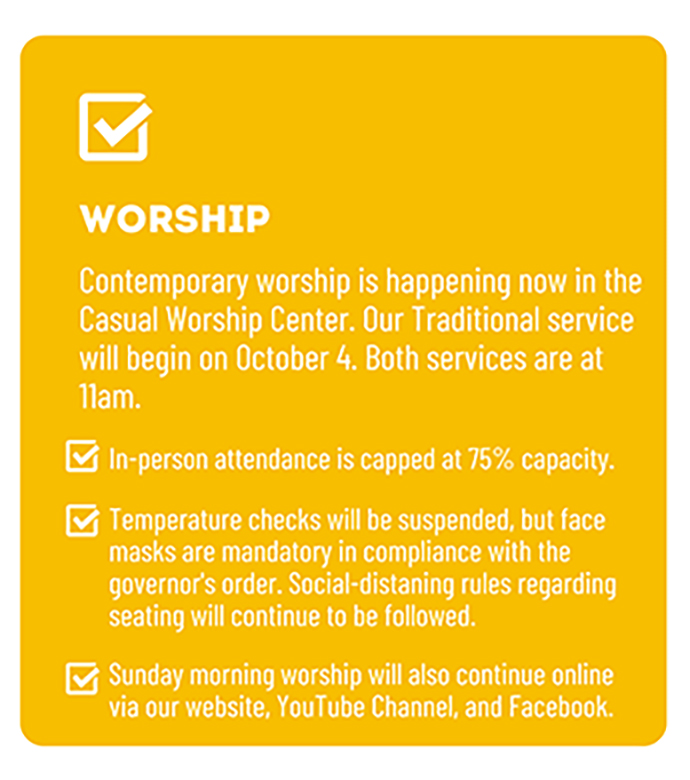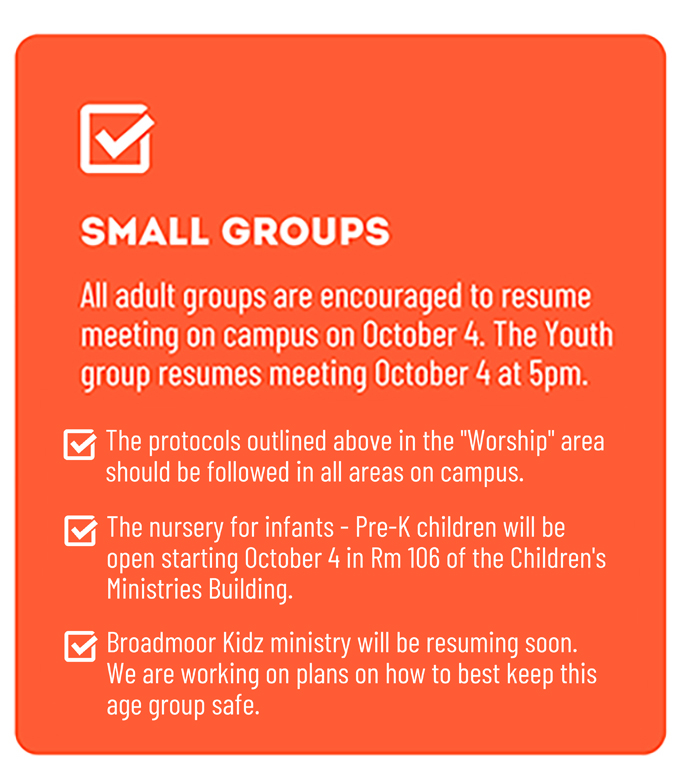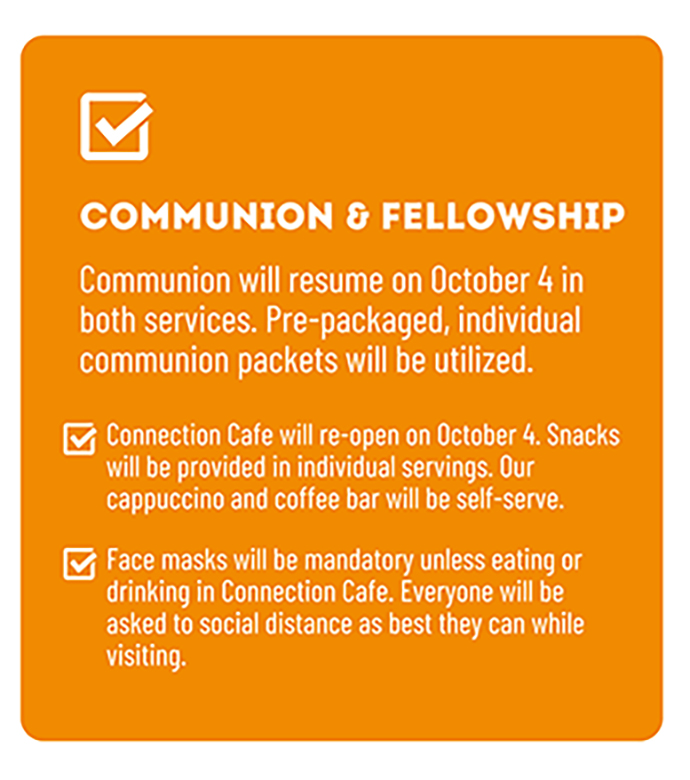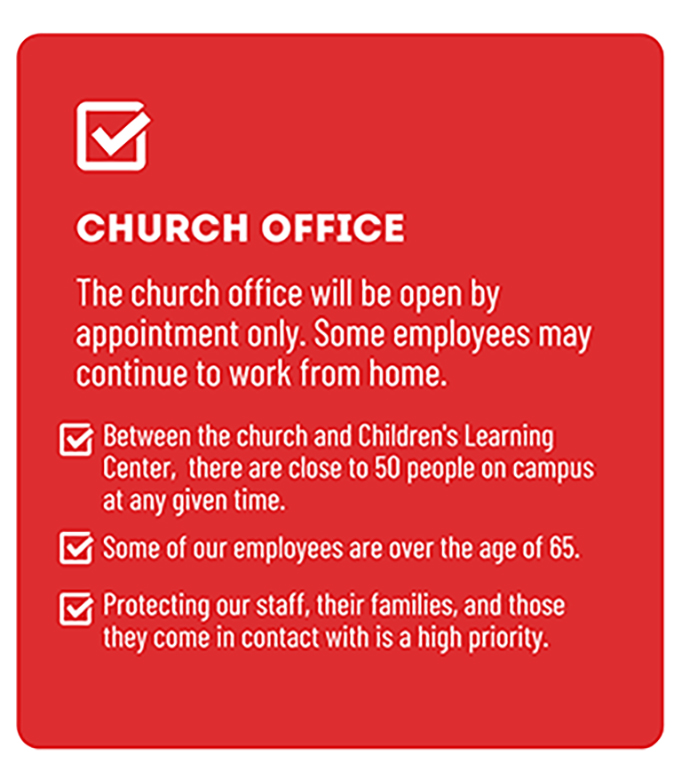 WELCOME TO YOUR CHURCH FAMILY!
ADDRESS:
Broadmoor United Methodist
10230 Mollylea Dr.
Baton Rouge, LA 70815
225.924.6269
info@broadmoormethodist.org
Join our mailing list!
#bmoorsocial





© 2018 Broadmoor United Methodist Church.