Sanctuary Service:
8:30, 9:30 am, 10:45 am
Contemporary Worship:
10:45 am
Night of Prayer
Our next Night of Prayer is  Wednesday, February 19 at 6:00pm in the Sanctuary. Join us for a time of "soaking prayer," a short vespers service, and communion followed by opportunities for experiential prayer, such as praying with color, prayers for forgiveness and remembrance, body prayers, and walking the labyrinth. This is great to do alone or bring a friend to feel the peace of prayer with you. If you have any questions, please contact Rev. Shannon Sandifer at 225-924-6269 or ssandifer@broadmoormethodist.org.
Ash Wednesday Services
Mark Ash Wednesday, the first day of Lent, with us on Wednesday, February 26 at one of our services. Meet in the Sanctuary at noon for a short service with the imposition of ashes and join the pastors for a simple meal of soup and bread at 12:30pm in Room 101 of the Adult Building. Our evening service will begin at 6:00pm in the Sanctuary. This will be a high church service that will include a formal procession, a time for alms giving, and the imposition of ashes.
United Methodist Church Protocol Update
Please join Rev. Kennon Pickett this Sunday, February 16 at 9:30am in Room 101 of the Adult Building for a presentation on the Protocol for Reconciliation and Grace through Separation that the United Methodist Church is considering at General Conference 2020. He will present the details of the protocol that has been recommended to resolve the matter regarding human sexuality and offer an informative timeline should it pass. He will also have a time for questions and answers. All adults are invited to attend.

Community Garage Sale Donations
Next year's Garage Sale is scheduled for Saturday, April 25.  As you prepare for the holidays, please save your brown paper grocery bags that can be used to put purchases in the day-of the sale.  If the bags have handles, please remove them.  Also, please donate any zippered plastic bags that bedspreads or comforters come in. These items can be donated once we begin collecting items in February. Volunteer and drop-off information will be coming soon!

Women Making a Difference
All women are invited to make a difference on Saturday, February 22 in Room 101 of the Adult Building from 9:00am- 12:00pm. Come join in the activities — you never know what project we will be working on. One of the new projects is making "port pads" that fit on a seatbelt to make traveling more comfortable for those who have a port inserted.  We are still coloring, cutting grocery bags, and recycling greeting cards. Come join this awesome group of ladies and help make a difference in our community. Special Note: Two weeks ago, 17 bird nests, 15 cards of encouragement and 18 joey pouches were completed and sent to Australia to help the animals recover from the devastating fires.

Walk to Emmaus
Walk to Emmaus spiritual enrichment weekends are available to anyone who desires to strengthen their Christian journey and discipleship. Walks are held on the campus of Broadmoor United Methodist every spring and fall. This spring, the Men's Walk is February 27-March 1 and the Women's Walk is March 19-22. Those who are interested should submit an application soon through the local Emmaus group web site at www.LCWE.org. Questions about Walk to Emmaus? Please contact Tal Lanius (225-938-2309) or Suzie Hill (225-247-4411). NOTE: This is the last weekend to submit an application for the Men's Walk.

Rediscovering the Art of Conversation
St. John's United Methodist Church (230 Renee Dr, Baton Rouge) is inviting our congregation to rediscover the art of conversation on the evening of Friday, March 6 and morning of Saturday, March 7. Rev. Dr. Craig Gilliam, an organizational consultant, educator, and coach, will lead this learning experience from a Biblical perspective and identify a few attitudes and practices to help guide individuals and groups through difficult conversations. Please pick up a flyer with more details and registration information in Connection Café.
Could Helping a Child Be the Service You Are Seeking?
Service looks different to everyone. For some, it's volunteering at a local shelter or donating food so parents can have something to feed their children at night. For others, it may be giving a ride to a doctor's appointment or raking leaves for someone who can't do it themselves. The list is endless. One opportunity that some may not be aware of is to walk alongside a child in foster care as they navigate the Court system by becoming a Court Appointed Special Advocate (CASA). A CASA is a community volunteer who is trained to advocate for abused and neglected children in the courts. There is a need for individuals to be the voice for children. If you are interested or would like more information about this opportunity to change a child's story, contact Donna Bliss at dbliss@childadv.net and by phone 985-902-9583.

Let's Red Stick Together
Our new missional ministry called
Red Stick Together
 officially kicked off in December and we have steadily been serving 25-35 people each week. Thanks to all the volunteers and staff that helped us launch this live-changing ministry! Our regular Wednesday night gatherings of Red Stick Together are on 
Wednesdays at 6:00pm
. We still have openings for 
"table friends" to help facilitate conversation 
with diners and be a compassionate listener. This is a great way to meet people where they are and help them take their next step toward a Christ-centered life. If you are interested in being a table friend, please sign up at 
www.broadmoormethodist.org
 (look for the Red Stick Together logo) or call Mary Saltzman at 225-924-6269.

AARP Tax Aide
Do you need help preparing your taxes this year? Trained volunteers will be available February 3 – April 9 in Connection Café. This is the nation's largest free volunteer-run tax counseling and preparation service. Help is on a first come, first served basis with limited sign-up available for future sessions. Hours vary each day. Mondays, Wednesdays, and Thursdays:  8:00 – 11:00am; Tuesdays: 8:00am – 3:00pm. Please call the church office at 924-6269 with any questions.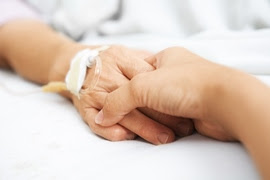 Hospital Updates
If you or a loved one goes to the hospital for an emergency or a planned surgery, we'd like to know about it so we can pray for you and visit, if allowed. Our Congregational Care Ministry is very passionate about caring for our congregation and this is one way we do this. Please contact Mary Saltzman in the main office at msaltzman@broadmoormethodist.org or 225-924-6269 to keep us in the loop.
Quarterly Food Drive
Southeast Ministries, a food pantry supported by Broadmoor United Methodist, is hosting quarterly food drives. From now until Sunday, March 29, the focus will be on collecting cereal, grits, and oatmeal. Please place your donations in the red bins around the church campus on Sundays. Thanks so much to all of you who helped with our Thanksgiving and Christmas dinner collections and our 4th quarter food drive. Your generosity has greatly helped families and elderly in and around our neighborhood!

Share the Gift of Communion
You can share the gift of communion with your family and neighbors by taking one of our portable Communion Kits on Sundays. Each kit include bread, juice, cups, and a prayer card and is perfect for hospital and nursing home visits, traveling, and sharing over the holidays. Look for a basket of Communion Kits after any of our worship services.
REFIT® at Broadmoor
Ladies, are you looking for a great workout and want to have fun? Get REFIT® in your life on Tuesday nights from 6:15-7:15pm in the Gym/Casual Worship Center. This off-shoot of the women's Abundant Life group doesn't require any experience or coordination. Come experience a high-energy dance workout to "clean" pop, hip-hop, and Christian songs in an accepting space. Moms, don't let your kids keep you from a great workout! Your little ones can play on the side while you get your fitness on. (Please bring toys or activities to keep them occupied, but please no balls or loud items.) Your first class is FREE. Please make a small donation at additional classes. Certified REFIT® instructors will lead the class.
Exercise Group
Did you know there's another exercise group that meets three times a week at Broadmoor? Sessions include walking and stretching. You will also do standing and floor exercises utilizing either chairs, stretch bands, or weights (provided in the class). Join the group on Monday, Wednesday, and Friday each week from 7:30am – 8:45am. The cost is $7.50 per month. Contact Sam Shepard (225-200-7770) or Gaynel Heston (225-615-0064) if you have questions.
Let's Get FIT…with Hospitality
How's your hospitality workout going? You can find Get FIT tips around campus and on social media to remind you to be more welcoming. 
This week's Get FIT tip is: Be the hands and feet of Christ. Help someone in need today! 
If you've witnessed someone being extra hospitable, please contact Christi Rangel at 225-924-6269 or 
crangel@broadmoormethodist.org
so we can honor their hospitality.
Get Your Name Tag
New to Broadmoor? Come by Connection Café today and sign up for a personalized name tag. Name tags will be printed during the week and you can pick yours up in Connection Café next Sunday. Please contact Christi Rangel at crangel@broadmoormethodist.org or 225-924-6269 if you have any questions or need to request your name tag.
Oberammergau Passion Play
Make plans now to join Rev. Donnie for a once in a lifetime trip to experience the Oberammergau Passion Play July 15-24, 2020. Since 1633 the people of Oberammergau, Germany have performed the "Story of the Suffering, Dying, and Resurrection of our Lord Jesus Christ" every ten years to fulfill a promise they made to God. This will be the 41st performance of this one of a kind event.
For those who are interested, brochures are available in the church office. If you have questions about the trip, you may contact Rev. Donnie at 225-924-6269 or dwilkinson@broadmoormethodist.org.
WELCOME TO YOUR CHURCH FAMILY!
ADDRESS:
Broadmoor United Methodist
10230 Mollylea Dr.
Baton Rouge, LA 70815
225.924.6269
info@broadmoormethodist.org
Join our mailing list!
#bmoorsocial




© 2018 Broadmoor United Methodist Church.