9:00am Traditional &
11:00am Contemporary
SUNDAY WORSHIP TIMES:
In-Person & Livestream:
9:00am traditional & 11:00am contemporary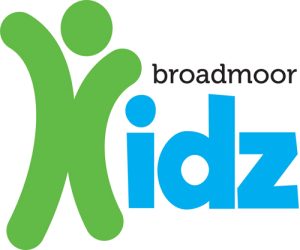 Children
Broadmoor Kidz
Welcome to Broadmoor Kidz. We offer opportunities for worship, learning, and fellowship for K through 5th grade students every Sunday morning.
Join us for Bmoor Kidz Sunday School at 10:00 a.m. in The Studio, located in the Casual Worship Center (off the main lobby).*
Kidz Breakout, a children's church, is happening during the 11:00 a.m. Contemporary Service. Children will be brought to The Studio during the worship service.
Nursery
Every Sunday from 8:45am to noon. we have a nursery for infants to Pre-K children, located downstairs in Room 106 of our Children's Ministries Building.*
*Parents must walk their children to Bmoor Kids activities and the nursery.
For more information about Broadmoor Kidz, contact Connor Coats at connor@broadmoormethodist.org or (225) 953-7241.
Children's Learning Center
Broadmoor's daycare and preschool provides a safe and loving environment that continuously works on the development of a child's positive self-image, social adjustment, listening and responding skills, and language development. Your child will also have opportunities for enrichment in science, math, music, and physical development.
WELCOME TO YOUR CHURCH FAMILY!
ADDRESS:
Broadmoor United Methodist
10230 Mollylea Dr.
Baton Rouge, LA 70815
225.924.6269
info@broadmoormethodist.org
Join our mailing list!
#bmoorsocial





© 2018 Broadmoor United Methodist Church.